2622 W. Peterson Ave, Suite #6 Chicago, IL, 60659
News Flash
Amaresh Misra speaks on Mumbai Terror Attack for ABN (must hear) Click here for details

Click here to check ABN's unofficial blog for Archives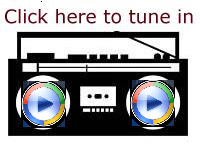 You need Real Player to hear us live, click here to download free real player
I the link above doesn't work for live streaming, please log on to 1590wonx.com
You can now listen to our radio from your phone, Here is how,
1. Dial: (724) 444-7444
2. Enter: 55306 # (Talkcast ID)
3. Enter: 1 # or your PIN
Show Timings and Notes

1590 AM - Talk Show Chicago
Every Sunday
12pm - 3pm Central Standard Time (USA)
5pm - 8pm Greenwich Mean Time (UK)
10pm - 1am Pakistan Standard Time (PAK)
Studio Phone # 847-475-1555, 847-475-1556 and 847-475-1557

Synopsis
The shows starts off with light conversation between five young individuals who discuss current events and highlight the upcoming excitements in the Pakistani Community. They love playing jokes on each other ; thankfully they can only do this until 2pm :) At 2pm, Dr. Mujahid Ghazi joins them in the studio and that is when the Talk Show starts. They call the famous personalities of Pakistan and converse with them about the current events. The callers are also allowed to call in and ask questions. Shahran Asim prepares an Urdu program called Mujalla which is played in the last hour of the program.
For sponsorships, please call 847.682.4191 or 847.687.0479
Urdu Talk Radio Podcast

Click here to subscribe to our podcast feed
Click here to watch ABN's performance at Hoffman Estates Pak Independence Program
For suggestions, requests, comments or questions, please email us at UrduTalkRadio@googlegroups.com

Hits since Nov 25, 2006
Copyright © 2006 Asian Broadcasting Network | All rights reserved